Threading
Try quick and effecting hair removal using our threading services at Dyanna Spa in Manhattan, NY.
For a unique, fast and effective method of hair removal, try the threading services offered at Dyanna Spa in Manhattan, NY. Threading is an ancient method of hair removal using 100 percent cotton thread.
How it works: Our Dyanna Spa esthetician loops the thread into a small lasso, moving it in a twisting motion, which then pulls the unwanted hair out by its roots. This remarkably simple method is ideal for hair removal on the eyebrows, chin, facial cheeks, upper lip, and nose.
Call us now for this incredibly affordable hair removal treatment for men and women.
Dyanna Spa now has two convenient locations offering our unique threading services for hair removal. One is in downtown Manhattan, in the Gramercy Park and Flatiron District, and the other is in east midtown Manhattan, in the Murray Hill District.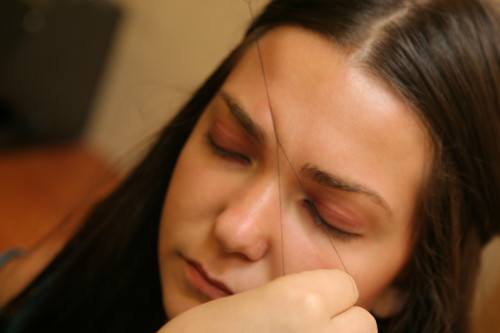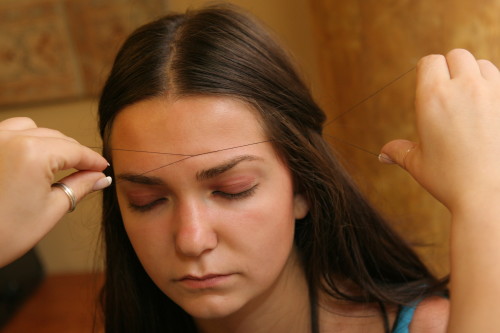 Dyanna Spa in Manhattan, NY can take care of your facial hair removal concerns with our hair threading services. Once you experience the threading method for unwanted hair, you'll wonder why you've never tried it before.
Full Spa Menu