Cirepil Hard Wax for Women
Cirepil Blue Hard Wax – Sensitive Skin Waxing in Manhattan NY
Cirepil Blue Hard wax, made in France, is a fabulous alternative to Azulene Wax for the following reasons: it's good for Brazilian wax treatments, and for small sensitive areas like your face. It's also chosen for those with sensitive skin. You won't find this number-one-ranked wax product in big franchise wax centers, but you will find this high-grade wax at Dyanna Spa.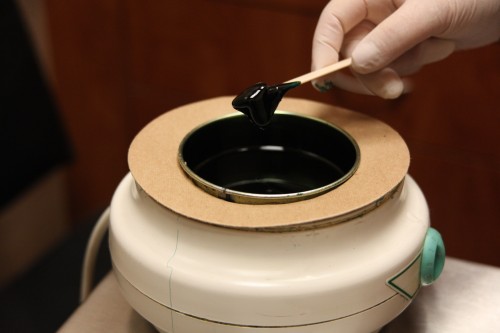 How it works: Our waxing specialist uses a wooden spatula to apply the wax. Once the wax hardens, she peels off the wax, removing the unwanted hair.
For effective and less painless waxing treatments, Cirepil Blue Hard Wax is a great choice.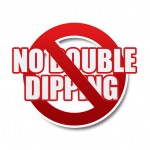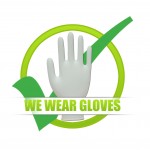 What is Cirepil Blue Hard Wax?
Cirepil Blue Hard Wax is a low temperature wax that is twenty to thirty degrees cooler than most hair removal wax products. The hard wax actually attaches itself to the hair (it "shrink-wraps" it), and does not irritate the skin. This is what makes it such a good wax for sensitive skin and sensitive skin areas.
Once the hard wax is applied to a specific area and hardens, our esthetician simply peels off the wax. Cirepil Blue Wax has been an industry standard for 30 years and holds over twenty patents. It continues to be one of the most popular and effective lines of depilatory waxing products in use today.
The benefits of Cirepil Blue Hard Wax are:
No Removal Strip
Better for Sensitive Skin
Less Painful
Less Irritation
Less Ingrown Hairs
Lower Application Temperatures
Check out all of our Cirepil Blue Hard Wax body waxing services for women and then contact us today to make your appointment at our Manhattan day spa! We know you will delight in the results.
Cirepil Hard Wax for Women
Average rating:
2 reviews
Apr 21, 2020
I'd recommend visiting this place.
Sometimes when I get really stressed a good massage helps me. I found that in Dyanna Spa. The massage there is so relaxing you forget about everything. There are, of course, different types of massage, and you can pick the one you'd enjoy. They also do all types of wax, and I heard it's in high demand there! I'd recommend visiting this place.
Apr 21, 2020
You did a good job.
My previous nail technician messed up my shape and I wanted to change and find a good place.. My girlfriends had spoken positive about Dyanna spa .I made an appointment and visited the spa . They were very welcoming and nice. I love my nails, I loved the shape . I got a lot of compliments. Thanks a lot, guys. You did a good job.
Full Spa Menu