Waxing for Men
Dyanna Spa in Manhattan, NY offers outstanding waxing services for men
Dyanna Spa in Manhattan, NY offers premiere waxing services for men. Although we have been offering Brazilian wax treatments and other waxing services since 1983 for men and women, the popularity of men choosing waxing for removal of unwanted hair has skyrocketed. Hairlessness is in!
To achieve the hairless look, there is no replacement for waxing. A razor is simply not going to "cut" it. It is an inefficient way to remove men's hair.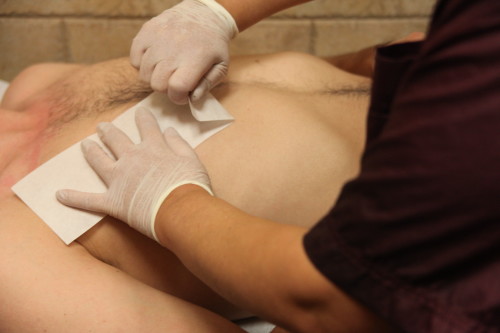 We use two superior waxes for hair removal. Which one we use depends upon skin type.
Our Azulene wax is an ideal wax for most skin types and we use it for removal of hair from large areas of the body like the back, chest, stomach, arms and legs. We also use Azulene wax for smaller areas, as well: underarms, toes, hands, fingers, and the face.
Our Cirepil Blue Hard Wax formula is recommended for those with sensitive skin. Some of our male waxing clients also use it for Brazilian waxing, since the hair removal area can be sensitive.
We offer a free consult and a free skin test to determine which of our waxes is best for your skin type.
Men comprise a large part of our loyal customer base. They know that we offer 100 percent safe and germ-free waxing treatments, and use only the top of the line products. They know that our professional wax specialists work quickly and efficiently, to make them as comfortable as possible during the treatment. It's no secret to them that we are New York's waxing experts.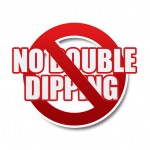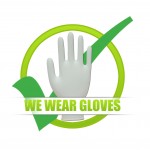 Call us today for a free consult, or to make an appointment for your waxing treatment.
Dyanna Spa now has two convenient locations for our men's waxing specialty. One is in downtown Manhattan, in the Gramercy Park and Flatiron District, and the other is in east midtown Manhattan, in the Murray Hill District.
Dyanna Spa in Manhattan, NY offers an array of safe, hygienic waxing services for men in a professional and comfortable environment. Our waxing specialists will help you choose the best wax for your hair removal treatment: Aloe Azulene for most skin types, or Cirepil Blue hard wax for sensitive skin.
Full Spa Menu