Brazilian Bikini Waxing – Women Waxing- Azulene Wax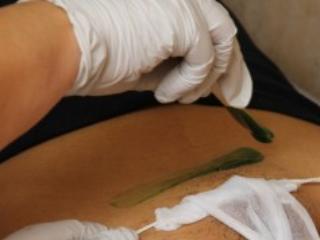 As one of the first salons in New York City to offer Brazilian waxing, Dyanna Spa was chosen as the "Best New York Salon for Brazilian Bikini Wax" for two consecutive years. Even before the term "Brazilian Bikini Wax" was coined in the late 1980's, we were already performing this waxing service in Manhattan for our clientele.
With great attention and discretion, our professional esthetician goes beyond the bikini line to remove additional hair inside the bikini line. You decide how much hair you want removed. You can go for what's known as a "landing strip", with a little hair remaining on the pubis, or you can have it all removed, including any hair in the buttocks area. Simply tell your waxing technician your preference.
First time waxing –No worries!
We offer a free consultation to discuss your waxing preferences as well as providing a free waxing test on a small area of skin to help you determine which wax you want.
Contact us now to schedule an appointment for the best Brazilian Bikini Wax in all of New York City.
view all services