Butt "Facial" Treatment in Manhattan NY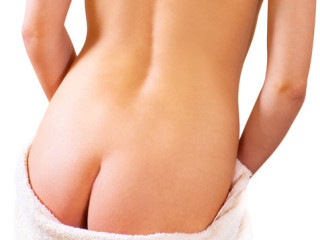 A swimsuit occasion can surprise you any time of the year, not just in the summer. Are you ready to strut your stuff in those tiny bikini bottoms? Bikini time is time to have fun in the sand and show off your sexy butt cheeks, not the time to hide and be embarrassed. Treat your cheeks well and get rid of awkward red bumps with our smoothing butt "facial" treatment.
The butt "facial" treatment begins with a free consultation and thorough examination by our skilled experts before proceeding with the extraction exfoliation butt cheek facial. The professional steams the treated area to open the pores. Then a cleanser is used to remove any impurities followed by extraction of any blemishes. This is followed up by a high frequency wand that balances out the skin and removes any irritation that could occur.
This entire procedure can take either a half hour or forty-five minutes, depending on the intensity of irritation on your buttocks. No matter the intensity, your cheeks are safe in our hands.
Kiss any annoying irritation marks goodbye as we prepare your butt for your tiniest bikini bottoms. Make an appointment today at our 21st – Flatiron / Gramercy Park or 39th Murray Hill street location for your butt "facial" treatment.
view all services