CBD Organic Cannabis Anti Aging Facial in Manhattan NY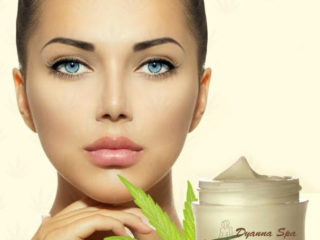 CBD oil has antioxidant properties that haven proven to lessen the visible sign of aging skin. The CBD anti-aging facial reverses aging by enabling internal balance through photo-hormones. The hemp ingredient counteracts free-radical damage that may be able to visible diminish wrinkles, skin dullness, and a ruddy skin tone. With continued studies of the active and its affective properties, it is already known to offer an awakening affect on the skin. The facial itself also incorporates light therapy in addition to CBD products. These offer hydrating and restorative nutrients, vitamins, and minerals to provide a brighter complexion and promote skin cell turnover and regeneration. The result is a soft tender skin with a radiant youthful complexion. Check out our unique introductory offer for the100% Hemp CBD cannabidoil anti-aging facial.
Stop into Dyanna Spa today to make an appointment or consultation for your CBD Organic Cannabis Anti Aging Facial   to achieve younger, fresher looking skin!
Cbd anti-aging facial suitable for four skin types: normal, dry, oily and combination.
Two convenient Manhattan locations FlatIron downtown or Murray Hill midtown.
view all services