Couples Massage in Manhattan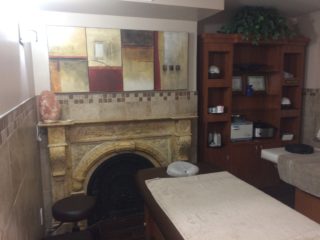 Couples Massage in Manhattan NY – Flatiron / Gramercy Park.
Dyanna Spa offers a romantic couples massage experience with a personalized touch. Unwind and choose between our extensive menus of services ranging from Swedish, Deep Tissue, Fusion, Hot Stone or Aromatherapy massage. Enjoy the ambience of a private couples massage experience, nestled next to a cozy fireplace, romantically lit, intimate and serene setting. Your own private getaway for two! An absolutely perfect way to bond and connect with your loved one, right in the middle of Midtown, New York City. A customized couples massage experience, in our brand new Dyanna Spa location, conveniently located in the Flatiron District. Choose between 60 minutes or 90 minutes of service, which will leave the both of you mentally and physically recharged and relaxed. Perfect for a special occasion, or a much needed pampering session you both have been waiting for. Cozy up with your sweetheart and head over to Dyanna Spa for the bodywork you deserve.
Couples Massage in Manhattan
Average rating:
2 reviews
Apr 21, 2020
Super friendly and great prices.
Love it and them.
Apr 21, 2020
the waxing was painless
I visited the place 2 years ago for the first time after I was in many places to was my legs, and I must tell you this place is one of the best waxing places in Manhattan!! Therefore I'm a loyal costumer since.



First of all which is the most important for me is that the place is super clean, very high level.



Second, the assistant did her job so great she was gentle and patient, the waxing was painless. Highly recommended!!
view all services